Commercial Real Estate Resources
A commercial real estate agency such as CPN Commercial Group will guide you on your commercial property investment or leasing journey. However, there are many other bodies and organisations to support you, and below are a few we recommend.
REIV
REIV is a professional body representing real estate agents and professionals in Victoria, Australia. It offers a range of benefits to commercial real estate agents, buyers, and tenants, making it an essential entity in the industry. Visit – REIV or read more about REIV's role in commercial real estate in our article: – What is REIV and why is it important for commercial real estate agents, buyers and tenants?

VCAT
VCAT, short for the Victorian Civil and Administrative Tribunal, is like the referee of commercial real estate disputes in Victoria. When landlords and tenants have disagreements over things like lease terms, rent, or repairs, it can normally be resolved by the commercial property manager, however on the odd occasion this is not possible, VCAT can support a resolution. They listen to both sides, weigh the facts, and make a fair decision to resolve the problem. VCAT is there to provide a fair and neutral solution, ensuring a smoother ride in the world of commercial real estate in Melbourne. Visit their website for more information.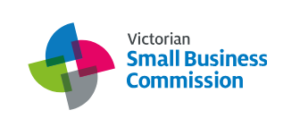 Small Business Commissioner
The Victorian Small Business Commission (VSBC) is a valuable asset for commercial real estate tenants in Melbourne and Victoria. Think of them as your trusted partner in navigating the complex leasing world. They excel at mediating disputes, ensuring equitable lease terms, and educating you about your rights. With the VSBC, you'll have the guidance and support you need to make informed decisions and maintain positive relationships with landlords. Visit their website VSBC for more information or learn more about their role in supporting commercial real estate tenants in our blog here .